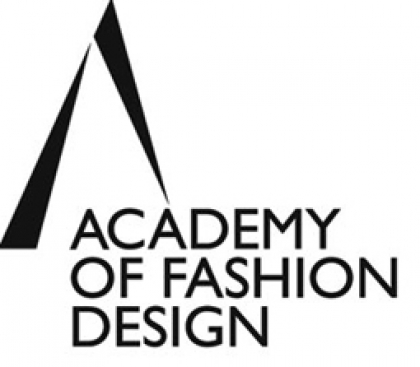 The Academy of Fashion Design aims to combine world standards in the education of fashion design (following the American system of education, where English is the spoken language and where courses are taught following the credit system) with experience and exposure to diverse cultures, from Europe and North America to Asia, Africa and Latin America.
Fashion design is a global and multi-cultural industry and success in this industry requires a bold and entrepreneurial spirit with an unwavering will to succeed, and this is precisely the multi-cultural and daring Lebanese spirit that we wish to encourage and foster.
Our academy was founded in 2012 with the mission of creating a word class academy that provides three important elements of a successful career in fashion design, namely: good theoretical foundations, exposure to the latest techniques and advanced tools in fashion design, as well as hands on experience in the art, craft and industry of fashion design.
A designer's education should certainly include the acquisition of foundational knowledge and technical skills, including mastering the latest techniques and advanced tools such as computer assisted design. This, however, is the minimum. Exceptional designers are those that have attained a ''comprehensive education'' that includes exposure to broad cultural knowledge and analysis of the relationship of cultural context and design, studio work history, research various theoretical approaches, problem solving, and developing skills for objective criticism.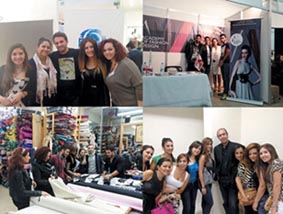 In addition to attaining foundational conceptual knowledge and acquiring the skills in utilising the most advanced set of technical tools, good designers must also be exposed to and must participate in a number of activities such as:
• attend lectures/seminars given by distinguished visiting professionals that can share a number of ideas and issues that they have encountered in the world of fashion design.
• exposure to the professional field by having a first-hand experience in the 'industry' of fashion design
• participation in annual exhibitions, organized by the students, to which professionals are invited to evaluate their
art work.
• as part of their self-evaluation and motivation, students are also expected to participate in art competitions and
being a part of cultural activities.
"We aim to excel. We aim to graduate students of fashion design that have perception, elegance, and creativity!"
Araz Demirdjian is a fashion designer passionate about combining natural geometric cuts that express originality and femininity. Her keen eye for detail gives all her designs an elegant classiness. In addition, she works tirelessly to ensure that all her clothes are imminently wearable and comfortable. This sets Araz apart: she is both very much part of haute couture, creating tailored luxury outfits, but at the same time she makes such high fashion wearable.
Araz draws inspiration from her grandmother, who was a tailor, and her uncle, who is an artist. She also makes subtle references to her Armenian cultural heritage, a tradition known for its precision and attention to fine details. Since graduating, Araz started her own line of clothing and has held more than 7 exhibitions. In addition to her work as a designer, Araz works as an image consultant, helping clients craft a lasting positive image so that their outer presentation reinforces their inner character.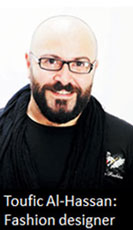 "We see what others don't see"
as we quote at the academy… I call it cat sight and I am introducing it to my students to understand the main core of creativity and yearn the intelligence of having fun.
Being unique, fearless and happily out of the box is what I aim for ,So far I am so excited about the new passionate designers I'm teaching and there are more energy and promising skills than they comprehend and it shows beautifully in their projects and mood boards.

Believing that people should be innovative, inspirational and genuinely unexpected is what makes the Academy of fashion design an amazing journey that is sculpting limitless, daring young designers with tremendous soulful brain power.