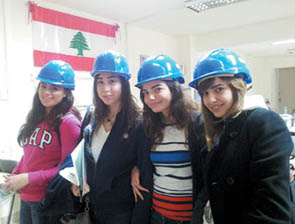 If you are looking for a career combining personal fulfillment with commitment, activism, and innovation, then you are a good candidate for a degree in Public Health. People interested in health and well-being, and who are attracted to "hands-on" work in communities, will enjoy the challenges of Public Health.
There is increasing awareness globally of the importance of Public Health. Demand for graduates is growing. Employment opportunities for professional practice are extensive.

Public Health incorporates professionals with diverse, multidisciplinary competencies, ranging from biology and environmental sciences, business and management, chemistry and toxicology, sociology and economics, statistics, and many others. All are needed to help improve, maintain, and prolong the health of individuals, families, communities, and societies. Young people who choose a career in Public Health come from backgrounds in humanities, sciences, or in social sciences.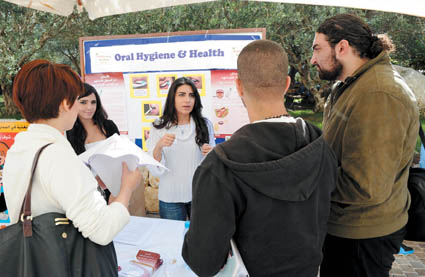 Graduates in Public Health are involved in:
• Preventing injuries
• Responding to disasters
• Encouraging healthier lifestyles
• Protecting against environmental hazards
• Contributing to the development of government policies and decision making
• Promoting the equitable and fair distribution of healthcare services in the community
Potential Employment Opportunities:
• Governmental bodies
• International agencies
• Mass media
• Environmental agencies
• Education, academia and research
• Non-governmental organizations and industries
• Humanitarian and emergency response
• Occupational health and safety
• Hospitals
• Health administration and insurance
The Faculty of Health Sciences at the University of Balamand offers degrees, in Al-Koura and in Beirut; options are also available at Souk el Gharb Campus.
Students may select BS degrees in:
• Public Health and Development Sciences or in Health Promotion
• Dual degree
• Public Health BS degree with a Pre-Med Track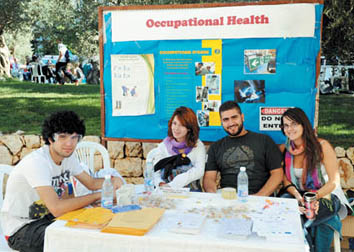 Degrees are offered in English whilst encouraging students to acquire the linguistic and cultural competencies to work directly with their communities.
The BS degree in Public Health and Development Sciences (PD) (94 credits) emphasizes the complex ways in which the health of individuals, families, groups, and communities is affected by the dynamic interaction of social and environmental processes.
As part of their degree, students take an internship in a non-governmental, international, or governmental organization. Recent placements have included quality management and infection control in local hospitals, relief work with refugees, health and safety on industrial sites, environmental monitoring and protection of coastlines and forests, health education programs for mothers and children and landmine risk education, among others.
The BS degree in Health Promotion and Public Health (HP) highlights prevention, education, and advocacy in promoting healthy communities. This Public Health degree emphasizes the roles of lifestyle and behavior. Given the rising costs of healthcare, the focus in Public Health in the 21st century is turning increasingly to Health Promotion, in which trained professionals work with individuals, families, and communities to promote healthier behaviors and citizen awareness.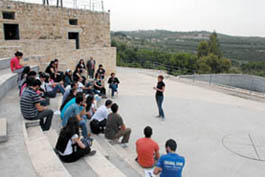 Students take an internship as part of their degree, choosing to participate in a non-governmental, international, or governmental organization, in drug abuse campaigns, lobbying for non-smoking, community health education fairs, developing training materials for safe food handling, maintaining appropriate health and hygiene in refugee camps, among others.
Minimum time to complete a BS degree in Public Health at the FHS is three years.
Other options are:
Public Health BS Degree with a Pre-Med track
• 4 year curriculum (minimum)
• Pursued while studying for a BS degree in PD or HP
• Prepares student for the Medical College Admission Test (MCAT) exam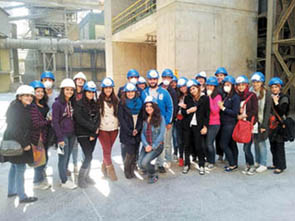 Dual Degrees
• 4 year curriculum (minimum)
• Second degree requires a minimum of 36 credits (PD) or 38 credits (HP)
• Second degree: full-time or part-time
• Other dual degree programs are available
Master in Public Health
• 42 credit professional (practicum-based) degree
• 2 years full-time or 4 years part-time
• Prepares graduates for effective engagement and leadership in Lebanon and across the Middle East
Full-time BS students are eligible for up to 50% aid for tuition:
• Scholarships of 30% for all regular students
• Financial aid of up to an additional 20%
• Merit awards (if average above 85%)
• Student employment opportunities