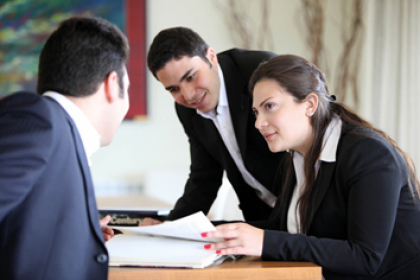 •
School within the Faculty of Business
•
Offering a BBA Degree majoring in Hospitality
•
Teaching Language is English
•
Theory and practice-based learning
•
Theory Lecture-Based Courses:
Introduction to Hospitality and Tourism, Rooms Division, Restaurant and Purchasing Management, Service Management, Human Communication, Cost Control, Revenue Management, Hospitality Law, Tour Operator and Travel Agency Management, Nutrition, Safety and Sanitation…
•
Practical -Based Courses:
Food Production I and Service, Food Production II and Service, Housekeeping, Restaurant and Purchasing Management, Convention, Catering and Special Events Management, Property Management System Applications…
•
Business Management Courses:
Accounting, Finance, Economics, Marketing, Statistics, Principles of Management, Human Resources, Business Ethics…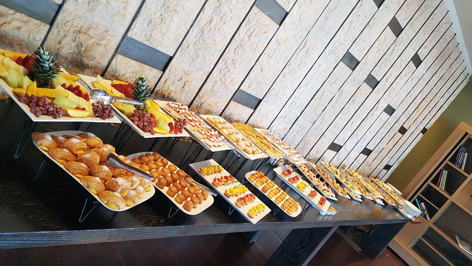 Graduates have a wide range of career options open to them.
•
Food and Beverage/Restaurant Management
•
Hotel Accounting & Finance
•
Travel Agency/Tour Operator
•
Hospitality Consultancy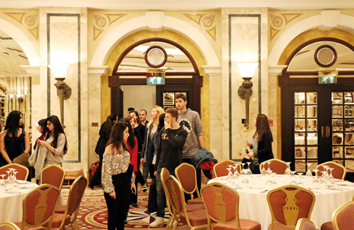 Extra-Curricular Activities
To broaden students' horizons, industry leaders are regularly invited to give lectures, seminars and workshops in practical and trendy topics related to the market. To strengthen the link between students and the industry, many field trips are organized and carried out by the students themselves. These guided excursions target leading hospitality fairs, hotels, suppliers, food chains, and other establishments. They improve the students' ability to better understand the hospitality enterprises and the day-to-day management requirements.
Scholarships & Financial Aid
•
Scholarships for the best applicants
For more information, contact the School of Tourism and Hotel Management
This email address is being protected from spambots. You need JavaScript enabled to view it.
The School of Tourism and Hospitality Management @ UOB

Bridging the gap between high School students and the hospitality industry
The hospitality and tourism industry is growing and requiring professionals for employment. More high school graduates are discovering the benefits of a career in this industry.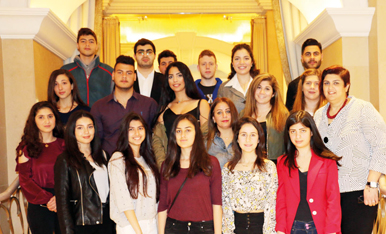 Choosing a major and selecting a career-path is not an easy job. The School of Tourism and Hotel Management at the University of Balamand decided to use creative and nontraditional means to inform high school students about the job opportunities presented by this industry.
We pride ourselves on our extensive business connection, that's why we decided to contact the Phoenicia Intercontinental Hotel, a world renowned luxury hotel, and considered a landmark in Lebanon to organize a house tour for potential high school students. The aim of the tour was to equip students with a solid understanding of the tourism and hospitality industry. Moreover, the tour was tailored to introduce them to an international lodging facility with all the front and back-of-the-house departments that constitute a hotel and how each department functions within the company. Three of our current undergraduates took part in this event to share their own experiences at the University and during their trainings.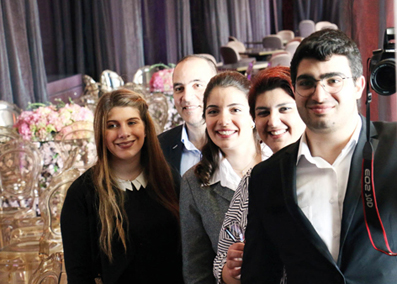 After the completion of the tour, the students, faculty members and hotel managers met for a buffet cocktail at Café Mondo and they were addressed by many administrative key persons in the hotel.
The high-school students enjoyed the tour as they got acquainted with the Hotel operations while being treated like "guests", given the opportunity to be inspired by industry professionals.