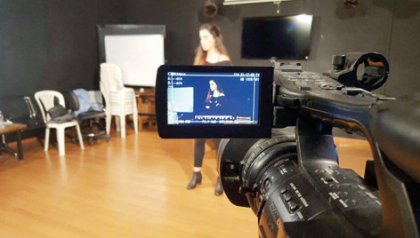 Learn To Do What You love
So that you May Love What You Do
The mission of the program is to provide students with the necessary competitive edge in the market by recognizing the importance of offering them hands-on experience as well as the theoretical underpinning for their success. By offering students a choice between three different tracks within Mass Media and Communication, it allows them to focus more closely on their particular interests.
Our courses combine the best of training and internships with local TV channels like LBCI and various Radio Channels in Lebanon as well as workshops and training with International News agencies like France 24. Students learn theory and apply it in class before moving on to internships locally and internationally preparing them for what the professional world requires of them.
If you're interested in becoming a:
•

Journalist

•

Media Theorist

•

Actor for TV or Film

•

Film Maker

•

Director

•

Scriptwriter

•

Event Manager

•

Public Relations
This is the major for you and we have the perfect combination of core courses to teach you all you need in media theory and communication combined with specific targeted courses for your emphasis and interests.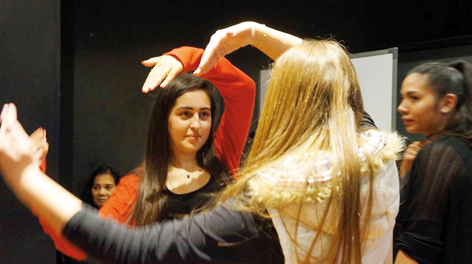 UOB offers 3 Programs for Undergraduate Students:
BA in Journalism and Broadcast Journalism (100
credits)
BA in TV and Film: Performance and Production (100 credits)
BA in Marketing Communication (100 credits)
UOB Offers 3 Programs for Graduate Students:
MA in Broadcast Journalism (30 credits)
MA in Printed and Electronic Journalism (30 credits)
MA in Public Relations, Marketing and Advertising (30 credits)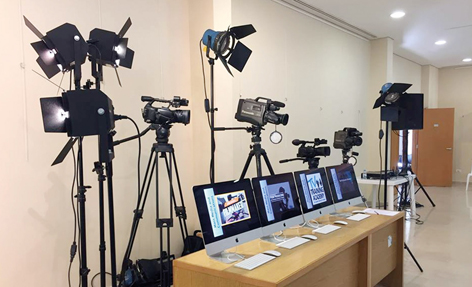 UOB also Offers 4 Minors for Both Graduates and Undergraduates
Minor in Journalism (15 credits)
Minor in Acting for Film and TV (15 credits)
Minor in Marketing Communications (15 credits)
Minor in Filmmaking (15 credits)
Language of Instruction: English and Arabic
UOB is offering great discounts on tuition!!!
UOB offers a 25% Tuition discount for all Undergraduate Students and offers a 50% Tuition discount for all Graduate Students
The Department has no specific requirements for you to be accepted into MCOM (Graduate or Undergraduate). You just need to meet general admission requirements of the university.

For Further Information or any Questions Contact:
Department of Mass Media and Communication
Email:

This email address is being protected from spambots. You need JavaScript enabled to view it.