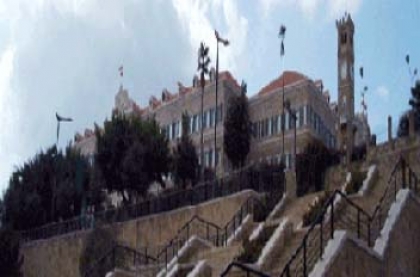 An interesting archaeological relic found throughout Lebanon is the hundreds of well-preserved mosaics from the Roman and Byzantine eras. Countless colorful, tiny stones form intricate images of mythological figures, religious deities, and geometric designs.The mosaic is symbolic of modern-day Lebanon, which is a country characterized by a diversity of cultures, traditions, and religions interwoven through time. It is this unique diversity which fascinates travelers.
Thanks to its location at the crossroads of Asia, Europe, and Africa, Lebanon has been shaped by many civilizations throughout history. Its position as a meeting point for diverse peoples is evident in the extraordinary richness of its archaeological sites and historical monuments. From Stone Age settlements to Phoenician city-states, from Roman temples to rock-cut Christian hermitages, from Crusader Castles to Mamluke mosques and Ottoman hammams, the country's historical sites are a true encyclopedia of ancient and modern world history.

Modern Lebanese society is characterized by this same cultural diversity. Most Lebanese people speak Arabic, English, and French. As you walk the streets of downtown Beirut, you will pass domed mosques and steepled churches, reflecting the country's religious and architectural legacies – Sunni, Shiia, and Druze Muslims; Maronite, Eastern Orthodox, and other Christians; and many others. Regionally, each part of the countryside has its own local flavor, with different villages preserving a different culinary, artistic, religious, or cultural traditions.
A visit to any of Lebanon's ancient archaeological ruins, traditional villages, or religious sites will truly give you a taste of the cultural mosaic of this captivating country.
About the Author