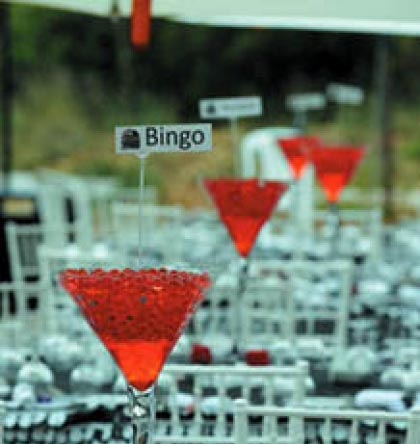 Bachelor of Business Administration in Hospitality
Management at The University of Balamand
Who Are We?
• School within the Faculty of Business
• Offering a BBA Degree majoring inTourism & Hotel Management
• 3-year program
• 98 credits
• Teaching Language is English
• Entrance Exams: SAT
Learning Philosophy:
• Theory and practice-based learning
Courses Offered:
• Theory Lecture-Based Courses:
Introduction to Hospitality and Tourism, Rooms Division, Restaurant & Purchasing Management, Service Management, Human Communication, Cost Control, Revenue Management, Hospitality,Law, Tour Operator and Travel Agency, Management, Nutrition, Safety and Sanitation…
• Practical -Based Courses:
Food Production I and Service, Food Production II & Service, Housekeeping,Restaurant & Purchasing Management,
Convention, Catering and Special Events Management, Property Management System Applications…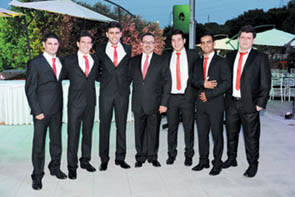 • Business Management Courses:
Accounting, Finance, Economics, Marketing, Statistics, Principles of Management, Human Resources…
Career Opportunities:
• Graduates have a wide range of career
options open to them.
o Rooms Division
o Food and Beverage/Restaurant Management
o Events Planning
o Catering
o Sales and Marketing
o Pubs/Lounges/Clubs
o Human Resources
o Hotel Accounting & Finance
o Travel Agency/Tour Operator
o Hospitality Consultancy
o Airlines/ Airports
o Casinos
o Ministry of Tourism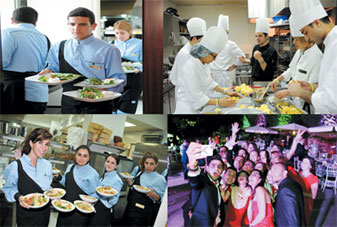 Extra-Curricular Activities
To broaden students' horizons, industry leaders are regularly invited to give lectures, seminars and workshops in practical and trendy topics related to the market.
To strengthen the link between students and the industry, many field trips are organized and carried out by the students themselves. These guided excursions target leading hospitality fairs, hotels, suppliers, food chains, and other establishments. They improve the students' ability to better understand the hospitality enterprises and the day-to-day management requirements.
Scholarships & Financial Aid Program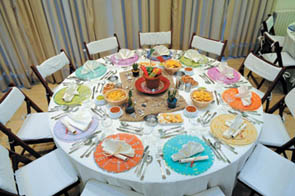 • Scholarships up to 40% to the top 10 best applicants
• Merit Scholarships
• Sibling Grant
• Work-Study Hours
• Need Financial Aid
For more information, contact the School of Tourism & Hotel Management
This email address is being protected from spambots. You need JavaScript enabled to view it./thm
+961-6-950250 Ext:4522