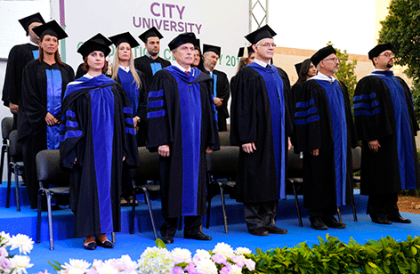 City University celebrated on its campus the graduation of its students for the past academic year in the presence of HE Faisal Karami, chairman of the Board of Trustees, representatives of prime minister's, members of parliament, members of the University Board of Trustees, and students' parents.
After the national anthem and University Alma mater, the University President introduced the foundations on which the University was established and the goals it seeks to fulfil. He also emphasized the University's scientific achievements and its accreditation by FIBAA, a European institution specialized in the evaluation of Academic programs and university management.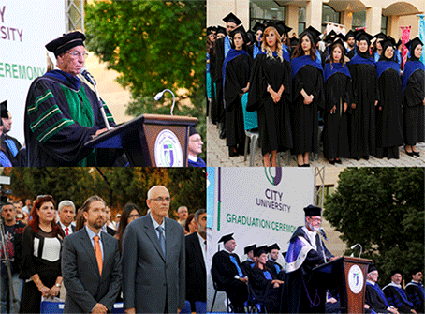 The speaker of the ceremony was Professor Corrado Schenoni, from the University of Genoa which has academic collaboration agreements based on the exchange of programs, professors and students with City University and many other foreign universities.
After the valedictorian's speech, graduating students from the University's six faculties received their degrees.