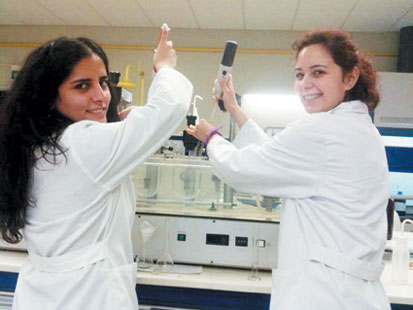 A high quality major while saving a fortune!
Do you want to have a noble and appreciated health profession? Do you want to become responsible of people's health within 5 years?
The pharmacist profession is open for you, and at the Lebanese University, the studies are of high quality and for free…
A curriculum in two languages: French and English
The Faculty of Pharmacy at the Lebanese University is the only faculty of pharmacy in Lebanon including two sections, French and English speaking.
The number of students is never above 50 per theoretical class, and 20 per laboratory session for practical works.
After passing the first year either at the Faculty of Sciences of the Lebanese University or at a faculty of pharmacy at any other private university, the access to the Faculty of Pharmacy is possible after presenting an entrance exam to the second year of studies.
The total number of years, including the first year before the entrance exam, is five: it leads to the Degree of Practicing Doctor of Pharmacy (PDP); a sixth year for obtaining a master degree or the Degree of Doctor of Pharmacy (PharmD) is optional.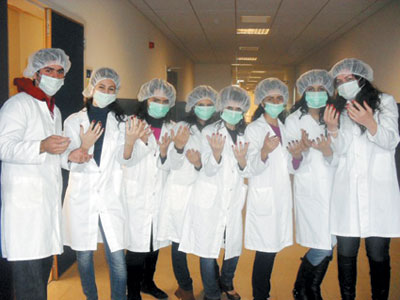 Several possible tracks
The competencies that we provide to you fulfill the international requirements; this will guarantee to you the possibility of working all over the world…You could choose to become a community pharmacist (in a normal pharmacy), a hospital pharmacist, a clinical pharmacist or an industrial pharmacist; you can also choose to become a manager of a pharmaceutical society.
For higher degrees, several professional masters programs are possible, in the different cited above fields. It would also be possible for you to obtain higher degrees in many pharmaceutical research fields (research master and PhD).
Highly specialized teachers
We are the only faculty of pharmacy in Lebanon that requires teachers to hold a PhD for all theoretical courses, ensuring a solid knowledge pedestal to our students. For practical applications, we require the teacher to hold high level professional titles (PharmD & Master); this will allow you to profit to the maximum of their practical experience, and to achieve the competencies of the Seven Stars Pharmacist, as required by the International Pharmaceutical Federation.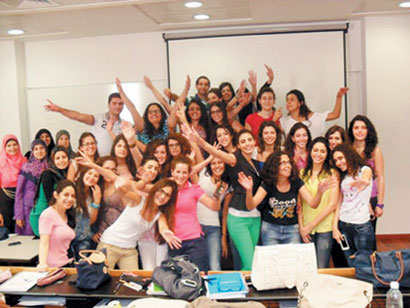 The possibility to become a researcher
We are the only faculty of pharmacy in Lebanon that included a high number of researchers and that produces research at large scale (a mean of 20 scientific articles per year). This ensures an environment where you would be initiated to research; some among you may even have the chance to get a PhD, the highest degree in pharmacy education, within the laboratories available at the faculty.
Excellence scholarships for specialized superior studies
We ensure complete excellence scholarships for the best students, to allow you to specialize abroad mainly in France, Canada or Belgium. In addition, there is a possibility to pursue a PhD project without traveling a lot for some specialties, for those who desire to stay in Lebanon.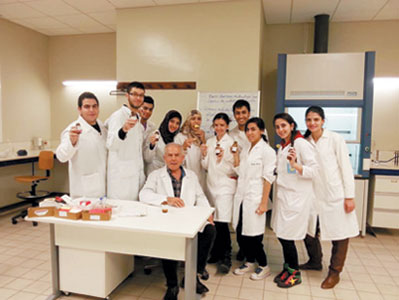 End of studies of Pharmacy curriculum (5 years):
• Diploma of Practicing Doctor of Pharmacy
• Immediate access to work on the Lebanese Market
In Supplement of the pre-cited Diploma: attestation precising the selected option of pharmacy curriculum with enumeration of respective competencies; equivalence of Master 1 in Pharmaceutical Sciences
1- Community Pharmacy
2- Hospital Pharmacy
3- Pharmaceutical industry
4- Pharmaceutical Management
5- Clinical Pharmacy
6- Clinical Research
7- General Option (no specific choice)
*Change of option is possible along the way, but
with retaking of specific courses
Post-graduate studies; 1 supplementary year; optional: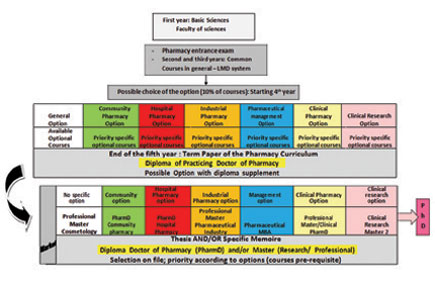 1- Community Pharmacy Pharm D: 1 month
of courses and 8 months of community
practice
2- Hospital Pharmacy Pharm D: 1 month of
courses and 8 months of hospital
pharmacy practice
3- Professional Master 2 and/or Clinical
Pharm D: 4 months of courses and 8
months of clinical practice
4- Professional Master 2 in Pharmaceutical
Industry : 4 months of courses and
4-6 months of industrial practice; in
co-diplomation with the Faculty of
Sciences of the Lebanese University
5- Pharmaceutical Master 2 Business
Administration (MBA) : 4 months of
courses and 4-6 months of company
practice
6- Professional Master 2 in Cosmetology
& Industrial Dermopharmacy : 6 months
of courses and 4 months of cosmetology
practice ; in co-diplomation with the
Faculty of Pharmacy of Saint Joseph
University
7- Research Master 2 in Clinical Pharmacy
& Pharmaco- epidemiology : 4 months of
courses and 4-6 months of practice in the
Laboratory of Clinical & Epidemiological
Research (LCER), or other certified
laboratories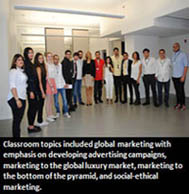 * Changing the option during and after
graduation is possible, but non prioritary
during file selection.
* The student can present to 3 possible
post-graduate studies, with specification of
the order of priority.
* All options are open to english and french
speaking students.
For more information, please contact:
Professeur Pascale Salameh, PharmD, MPH, PhD
Dean of the Faculty of Pharmacy
Lebanese University
Rafic Hariri Campus, Hadat, Lebanon
Tel : 05463362 ; ext : 4063 – 4064
Email : This email address is being protected from spambots. You need JavaScript enabled to view it.