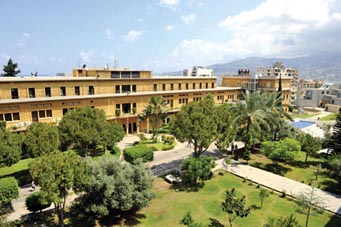 Driven by a pioneering and innovative
spirit, the Faculty of Law of the Holy Spirit University of Kaslik has never stopped flourishing since its foundation in 1988. By setting the highest standards of excellence in research, education and academic services, our Faculty of Law of more than 50 professors and 250 students, has been an important milestone of the Holy Spirit University of Kaslik. Besides its teaching and learning approaches combining traditional legal studies with modern curricula, our Faculty sets new standards as to the education of legal professionals to respond effectively to the need of our societies today.
Five good reasons to study at USEK Faculty of Law:
1-Excellent legal skills delivered by top quality professors and instructors;
2-Strong ties with the international world;
3-Development of methodological competences along with communication and negotiation skills;
4- 7 top programs delivered:
•Bachelor Degree in Lebanese Law
•Bachelor Degree in General Law
•Master research in Private Law
•Master research in Public Law
•Professional Master in International commerce law – Major " L a w o f international contracts"
•Professional Master in Law of business – Major "Law of banking and finance"
•Ph.D. in Law
5-Program courses available in French and English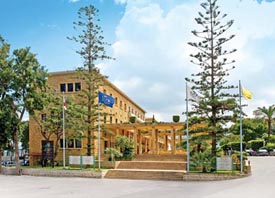 Placing internationalization at the top of its priorities, the Holy Spirit University
of Kaslik is following words with action, cultivating hence special links with more than 100 universities in Europe and around the world. The aim of these agreements is to foster academic mobility and reinforce cooperation both in the field of teaching and research. Below are some partner universities of USEK Faculty of Law:
•Université Paris I Panthéon Sorbonne
•Université de Montpellier I
•EBS universität für wirtschaft und recht
•University of Jordan
•Ordre des Avocats de Paris
Beyond its dedication to providing academic excellence, Usek Faculty of Law believes that extracurricular activities can empower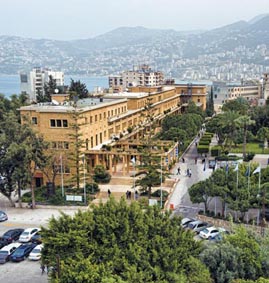 students to make their own decisions and help them gain vital experience and skills. Therefore, it organizes several activities during the academic year such as the Live Virtual Tribunal, the "Ciné Juridique" that is a screening debate tackling legal issues, Investigations and Crime Scene presentation, as well as different conferences and workshops hosting visiting professors from many foreign universities.
It is noteworthy that a Human Right Center will be soon launched within USEK Faculty of Law aiming at promoting human rights at all levels through the elaboration of new reforms, the organization of workshops, round tables….
In conclusion, we can say: Education makes options, we make results!