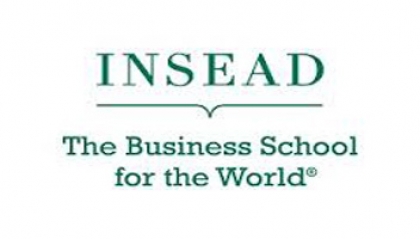 INSEAD-Sygenta MBA Scholarships for Developing Country Students
Syngenta in partnership with INSEAD aims to train the brightest and best from around the world for the challenge of tomorrow's business world. Syngenta is particularly committed to the dynamic emerging market regions and has therefore chosen to offer this scholarship opportunity to future leaders from emerging countries. The scholarship value is €22,500.
See also INSEAD Deepak and Sunita Gupta Endowed Scholarshipand
INSEAD Nelson Mandela Endowment Scholarships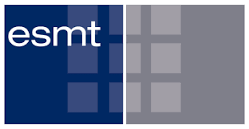 Kofi Annan MBA Scholarships at ESMT
The Kofi Annan Business School Foundation provides fellowships for talented and motivated students from developing countries (UN's LDC, LLDC, or Palestine) that allow them to obtain a university degree in Europe at one of the academic partners of the Kofi Annan Business School Foundation which includes ESMT. The fellowship covers full tuition and fees and a monthly stipend for living expenses.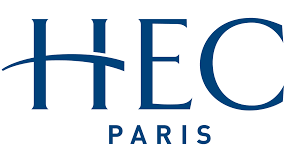 HEC-Eiffel Scholarships in MBA for Developing Countries
The HEC MBA Program applies to Eiffel scholarships on behalf of admitted eligible students who are from emerging countries. The Eiffel Scholarship provides successful participants with a monthly allowance of €1,100, and covers additional expenses including travel, health insurance and cultural activities. Tuition fees are not covered by the scholarship.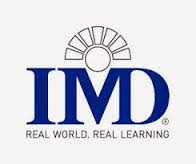 IMD Jim Ellert MBA Scholarships
Jim Ellert MBA Scholarships are intended for students from Africa, Central & Eastern Europe, and the South-Eastern Asian Peninsula who wish to pursue an MBA Degree at IMD. The scholarship is valued at CHF 20,000.
See also MBA Class Scholarship for Emerging Markets.
Mo Ibrahim Foundation Scholarships at London Business School
The Mo Ibrahim Foundation Scholarship for Africa supports outstanding students on the full-time MBA programme at London Business School. The scholarships cover full fees.
MBA Scholarships specifically for Women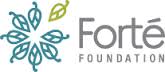 The Forté Fellows Program was created with the intention of increasing the number of women applying to and enrolling in MBA programs by offering fellowships to women pursuing a full-time, part-time or executive MBA education at selected business schools worldwide. Students of all nationalities are eligible for consideration. The scholarship value varies and can be in the range of $15,000 – $25,000 or more.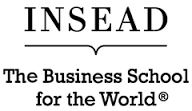 INSEAD Alumni Fund (IAF) Women's Scholarship
The IAF Women's Scholarships support INSEAD's commitment to bring outstanding women professionals to the MBA Programme and to increase representation of women in leadership positions in the business community. The scholarship value is up to € 15,000.
See also INSEAD Groupe Galeries Lafayette Endowed Scholarship for Women(€ 10,000) and INSEAD Judith Connelly Delouvrier Endowed Scholarship(€15,000).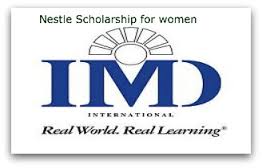 Nestle MBA Scholarships for Women at IMD
The Nestlé Scholarship for Women was first awarded in 1997 and was initiated by a group of IMD MBA participants who wanted to encourage women, preferably from developing countries, to take the MBA. The scholarship value is CHF 25,000.

Fondation Rainbow Bridge MBA Scholarships at HEC Paris
The Fondation Rainbow Bridge Foundation aims to enable young women recipients to enrich their academic background by obtaining an HEC MBA. The scholarships are for women from Asian or African countries affected by natural disasters, drought or famine. The scholarship value is € 20,000.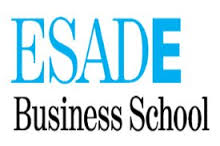 ESADE Women of the World Scholarship
Supporting female MBA candidates with significant international exposure, these scholarships are awarded to women with unique intercultural perspectives. This scholarship is available to female candidates of all nationalities and backgrounds, especially to those with proven financial needs. The scholarships on average cover up to 50% of the tuition fees.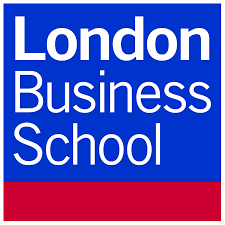 London Business School Women's Scholarships
The aim of the London Business School Women's 30% Club scholarship is to support female candidates of merit and to help increase the number of women joining the London Business School. The scholarship covers first year fees. There are a few other awards for women offered by the School and those awards range from £20,000-£35,000.

ESMT Women's Academic Scholarships
ESMT offers partial tuition scholarships to female candidates applying to the ESMT Full-time MBA program with an exceptionally strong GMAT score (over 700) and a record of academic excellence at undergraduate level. The scholarship value is up to € 15,000.

SDA Bocconi Scholarships for Women
Partial scholarships are offered to outstanding women applicants of SDA Bocconi's full time MBA Programme. There is one partial tuition fee waiver worth up to 70% and another one worth up to 50%.