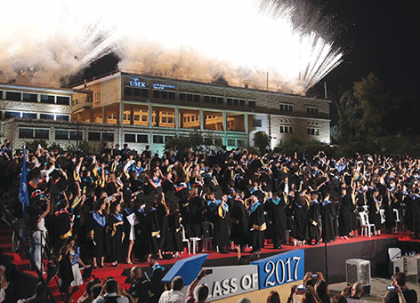 Why Choose USEK?
- Institutional and Programs Accreditations
- High Quality Educational Programs
- Teaching Excellence and Innovation
- Interactive and engaging classrooms
- Social and Environmental Commitment
- Accredited Students Support Services
- Career Guidance programs
- Dynamic Campus Life and Extracurricular activities
- Diversity and Inclusion
A glorious future taking root in a prestigious past
USEK is a private Catholic institution of higher education, which has been founded in 1938 by the Lebanese Maronite Order (OLM) and which has been governed by them since its inception. While having a glorious past, USEK do not sleep on its laurels and always thrive for more achievements in the future as it uses the fruitful present as a stepping stone.
The tradition of excellence which has been rooted in the OLM, is being translated on the academic and administrative levels at USEK, helping it secure its international position via a solid globalization strategy.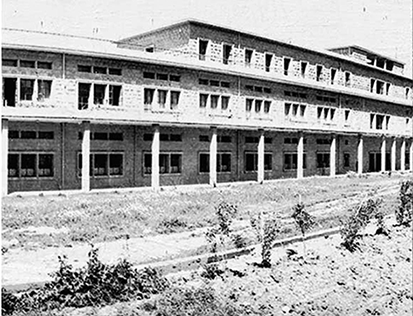 A university on the Lebanese Mediterranean coast
Overlooking the Mediterranean Sea, on the coast of Mount Lebanon, the university boasts a lively campus, full of greenery, and several architectural buildings stemming from different eras, yet mixing together in full harmony. USEK is located in Jounieh, a town where culture, sportive events, tourism, architecture, old souks, nightlife, excellent dining and shopping, all converge into one place.
USEK also has peripheral regional university centers in the Bequaa Valley (Zahle), in the North of Lebanon (Chekka), and in the South (Rmeich), thereby fully insuring that geographical location is no hindrance for excellent education when it comes to the Lebanese youth.
The university in numbers
Poof, if proof is needed, of the hustle and bustle on USEK campuses, the following numbers lay claim without any doubt as to USEK and its impressive academic presence on the Lebanese academia scene:
2007 New students in 2017-2018
20182 Graduates since 2001-2002
220 Cooperation agreements with national and international institutions
354 Administrative and Technical Staff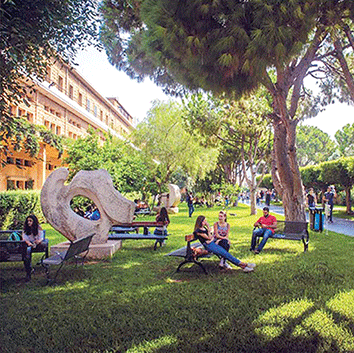 Academia at its finest level
USEK enjoys 140 programs across 12 faculties, in campuses which are homely, warm, built-to -scale but also offering tremendous academic and non-academic pursuits which students benefit from.
USEK has, not only majors, but also minors which students can add to their areas of study benefiting from a mixed education which is specifically tailored for the job market so as to diversify their knowledge and be able to go hit the ground running after graduation.
In the words of Carel Herro, a student having a major but also a minor
Being able to study many topics will open even more doors for me, I would be able to be the flexible person the market needs and therefore secure more chances of finding a job and establishing a career path.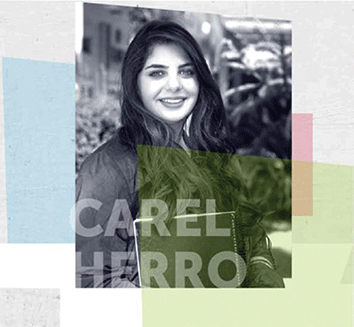 Languages
In addition to the three main teaching languages, French, English and Arabic, USEK offers several other languages, such as Spanish, Italian, and Chinese, to ensure its students have the opportunity to expand their linguistic and cultural proficiency for the global market.
An international study experience
With more than 140 partner universities around the world, USEK students have opportunities to enroll in more than 40 exchange and joint programs. They can easily study abroad and get acquainted with different cultures and settings away from their own, giving the term "education" a broader more holistic sense. It is to note that within this frame USEK also receives international students and support them throughout the process of admission and registration and during their stay.
In the words of Guillaume Chana, an exchange student
Being an exchange student is to encounter two countries, two cultures. Tremendously Enriching: that's how I would sum up this experience of sharing and discovery that helped me grow.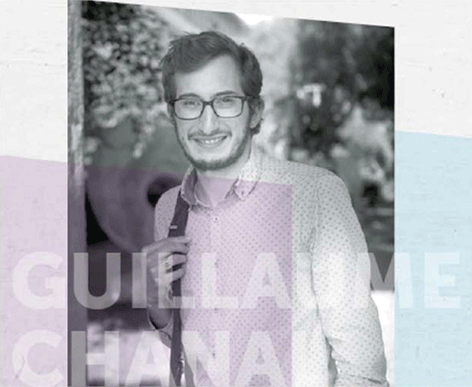 When back up takes center stage
USEK's library, apart from being rich with rare and hard to find publications and manuscripts, is one of the most prestigious libraries in the region. Beside its educational mission, it is a center for preserving Oriental heritage.
USEK research laboratories offer state-of-the-art equipment, on par with what is expected of an institution focused on supporting its rich study programs.
Numerous amphitheaters on campus offer space for convergence on lecturing, symposia, performance and projections.
The Archaeological Museum is home to some of the most important artifacts from numerous archeological locations around Lebanon.
Diversity and Inclusion
One of USEK's pillars of excellence, innovation and sources of Strength
Because USEK believes that diversity in people results in diversity of ideas, it strives to be a diverse and inclusive environment for students from different religions, races, those with disabilities, special needs, and anyone – regardless of their ideology and background – wishing to be part of its sphere. This spirit of diversity and inclusion promotes cultural awareness and understanding among the students and enhances their educational experience.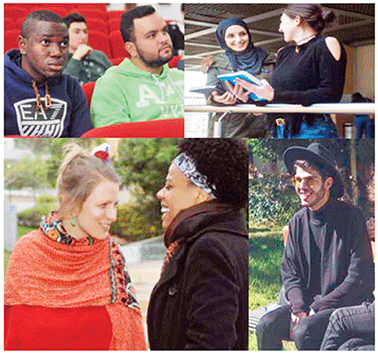 A learning environment
The Learning and Teaching Excellence Center (LETC)
The LTEC helps students, faculty and staff transforming their passion into performance:
- Excellent educational and academic experience f
or students
- Continuous development opportunities for
Faculty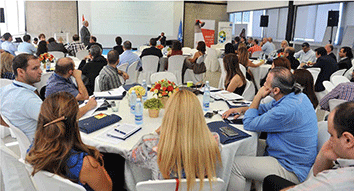 The USEK Continuing Learning Center (UCLC)
The UCLC offers a quality learning environment for lifelong learners to encourage intellectual curiosity throughout life.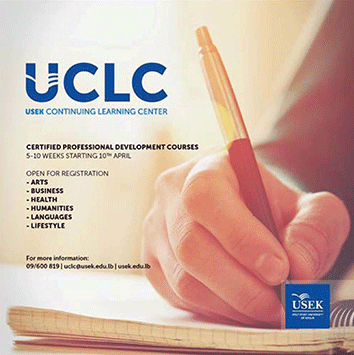 The Asher Center for Innovation and Entrepreneurship (ACIE)
A platform for innovation, entrepreneurship, incubation, mentoring, and value creation
Environmental commitment
USEK is leading a Zero Waste Campus project for a greener campus environment, which resulted in it to be elected number 1 Green University in Lebanon, according to the UI GreenMetric World University Rankings 2017.
Beyond the classroom
The university is aware that "education" not only happens on an academic level but also as a forging of the character and personality of the student through extra-curricular activities, campus life, hobbies and side knowledge acquired in an informal setting.
Highly engaged, USEK students participate in a variety of national and international competitions, challenging convention and demonstrating intellectual and athletic prowess. Through their achievements, they are shaping the future on campus and beyond.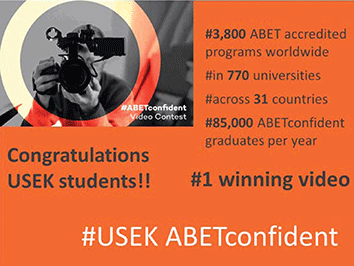 Career Guidance
USEK's Career Services Office make a meaningful contribution to students' experience, inspiring and empowering them to be the best they can be, to fully develop their potential, and to kick-start their career confidently. Apart from career guidance, USEK has a new online portal which has been designed to accommodate the recruitment needs by linking companies directly to USEK students on a secure one-to-one website.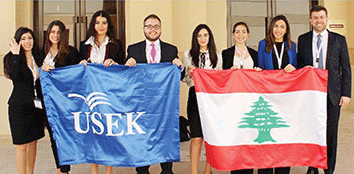 USEK, is the right place that extends a "welcome to your future" because
USEK enjoys many accreditations across faculties and programs and has proved to be compatible with the highest levels of learning required from universities and compatible with the most stringent academic and managerial standards.
Our educational programs are up to date and many courses change with the advent of new technologies, updated processes, learning methods and new means of knowledge sharing.
The quality of our teaching staff, who enjoy wide experience in their fields in addition to the necessary academic acumen to transmit information, only keeps on improving due to the research and publications they work on, but also to the many international and local meetings they attend.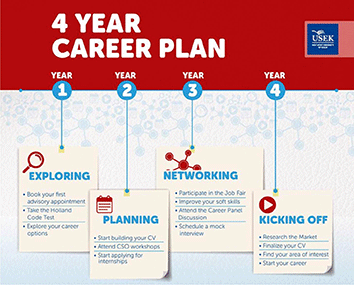 Classrooms, are - not just made up of walls and chairs - but also include technology back ups, field visits, practical expertise, interactivity, international scholars' visits, and many other means whereby teachers and students exchange knowledge via mental osmosis.
Being on the international map is a core part of the USEK DNA, not just via partnerships with other institutions but also via the many academics and thinkers it hosts throughout the year, exchanging thus information with the USEK staff and collaborative projects to top it all.
Scholarships and financial aids are given to needy but academically competent students, whereby each case is treated on its own and support is offered to the students in question, so as for them to keep being the best students they can be regardless of their socio-economic class or family circumstances.