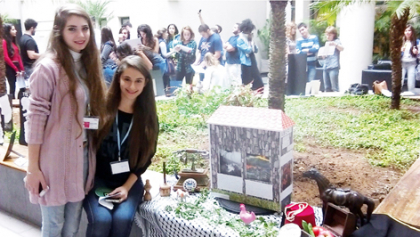 The Department of English Language and Literature consists of professors who are a mix of Lebanese and foreign nationals. The Bachelor of Arts (BA) in English offers a rich exposure to language and literature. Courses are taught in an engaging and interactive style that stimulates creativity and critical thinking.
The philosophy of the Department towards language development promotes interdisciplinary cooperation which gears the student toward academic success through a curriculum designed to address every language need. It is widely recognized that the study of English and the resulting command of the language are inherently linked to the success of students both at university and in their future careers.
The study of English prepares students for almost every profession. Both the commercial and government sectors readily recruit English majors because of their understanding of social, cultural and literary matters, as well as their ability to critically evaluate an article or book and then make an intelligent and telling response to it. Such a skill earns considerable cachet in the professional world.
Some areas in which English majors regularly pursue careers are:
| | | |
| --- | --- | --- |
| Education | Law | The Media |
| Politics | Translation | Fine Arts |
| Journalism | Management | Government |
| Tourism | Social Services | |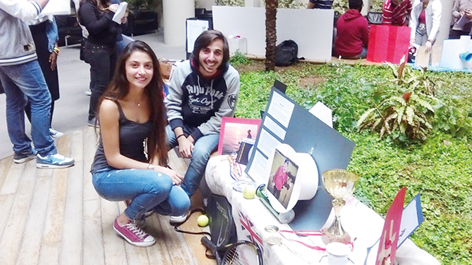 Graduates in English are also uniquely prepared for pursuing higher degrees in a wide variety of disciplines, especially those requiring analytical and creative thinking, together with a facility for precise communication.
Coursework in the departmental program is wide-ranging and includes linguistics (the study of language: phonology, morphology/syntax, semantics), discourse analysis, and literary criticism. The important periods of literature are covered in core courses, along with a variety of electives that include drama, romantic poetry and prose, creative writing, and both cinema and gender studies. These courses represent a rare opportunity to explore in depth the worlds of language, literature, culture and the human condition.
•
The undergraduate program provides a major course of study leading to the degree of Bachelor of Arts in English Language and Literature
•
The Department of English offers the higher degree of Master of Arts in English Language and Literature, specializing in either literature or English language teaching.
•
All professors teaching in the BA and MA programs are PhD holders and are active in research. A number of them are foreign nationals.
| | |
| --- | --- |
| Degree | Years |
| BA in English Language and Literature | Bacc + 3 |
| MA in English Language Teaching | Bacc + 5 |
| MA in English Language and Literature | Bacc + 5 |
| Minor in Creative Writing | |
| Minor in English Language and Literature | |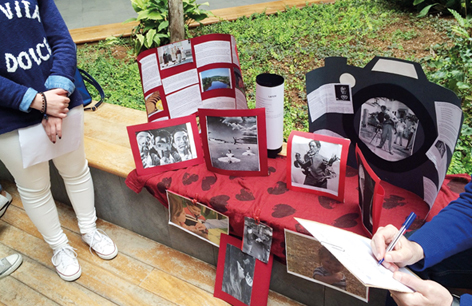 To obtain a BA in English, a student must achieve an average of not less than 70% in his/her major while fulfilling the following requirements:
I.
University Requirements
•
12 credits in Cultural Studies
•
1 credit in the library course
II. Faculty of Arts and Social Sciences Requirements
•
2 credits in general courses (computer, physical education, or environmental sciences)
III. Departmental Requirements (i.e., within the discipline of English)
•
36 credits in core courses
•
12 credits in major electives
IV. Elective Requirements
•
18 credits to be chosen from outside the Department of English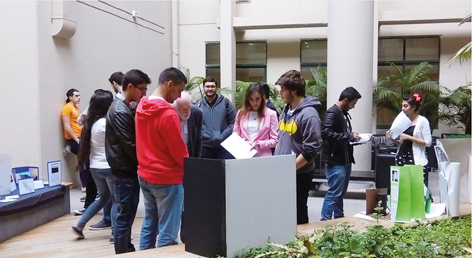 Required (core) courses for the BA
| | |
| --- | --- |
| Course title | |
| Classical Foundations to English Literature | 3 credits |
| Approaches to Literature: Ways of Reading | 3 credits |
| Literature I: Renaissance to Romanticism | 3 credits |
| Literature II: 1800 to Present Day | 3 credits |
| Comparative and World Literatures | 3 credits |
| Introduction to Literary Criticism | 3 credits |
| History of the English Language | 3 credits |
| Linguistics I | 3 credits |
| Linguistic II | 3 credits |
| Creative Writing | 3 credits |
| ELT Pedagogy | 3 credits |
| Senior Seminar | 3 credits |
The major electives required to earn 15 credits cover a wide range of interesting topics such as Literature and Film, Modern English Literature, and Modern English Drama.
MA in English Language Teaching (ELT)
•
3 credits in Research Methodology
•
6 credits for the Master's Thesis or non-thesis track Project
•
21 credits in a specialized area of theory or practice such as Second Language Acquisition, ELT Methodology, Testing and Assessment, and ELT
Management
MA in English Language and Literature
•
6 credits for the Master's Thesis
•
9 credits in the core courses of Literary Theory and Methods, Legacies of Romanticism, and Literature, Post-Colonialism and National Identity
•
15 credits in courses that reflect the specialist interests of the course professors
•
English Language Center (ELC), a service run by the Department to provide free tutorial assistance to students whose English needs improving.
•
Four rooms specifically designed for language teaching and thus acoustically adjusted and equipped with the latest electronic aids.
•
A graduate seminar room complete with a conference table, computer and smart board.
•
Two computer labs with state-of-the-art computers
•
Various software programs that foster language development
•
Surround-sound systems for listening exercises in the teaching labs
How to Join the Department of English Language and Literature
•
Candidates may enroll in the academic programs of the Department in the fall or spring semesters, on a full-time or part-time basis.
•
The Faculty also accepts eligible transfer students or students switching from other majors.
Tuition and Financial Aid
The University of Balamand, while maintaining a high level of instruction and offering advanced facilities, makes every effort to keep tuition costs

affordable.

Students accepted as undergraduates for a major in FASS are granted a scholarship representing a 25% reduction in tuition fees. They can also apply

for financial aid worth a further reduction of up to 20%.

Students accepted onto the graduate program are granted a scholarship representing a 50% reduction in tuition fees. They can also apply for a graduate assistantship in the Department, this earning them some financial reward.

Part-time employment of up to 15 hours a week is open to all regular students at the undergraduate level.

Payment of tuition fees is made in installments.
These can be modified by special arrangement according to individual need.
Faculty of Arts and Social Sciences,
Tel.: 961-6-930250 extension: 2433
Home page: www.balamand.edu.lb