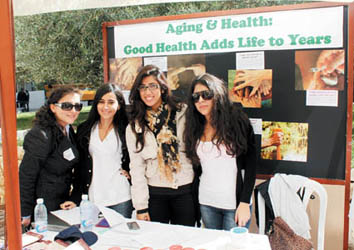 Public Health is concerned with efforts to prevent disease and develop sustainable interventions that allow individuals, families and communities to become healthier. There is increasing awareness globally of the importance of public health. Demand for qualified graduates is growing.The Public Health Programs at the Faculty of Health Sciences, University of Balamand, give students a solid foundation with which to begin their career in public health.
Degree programs are offered on both Balamand campuses at Al Kurah and Achrafieh Beirut. The language of instruction is English. There are attractive options, through BS degrees in Public Health and Development Sciences, Health Promotion, Public Health BS degrees with Pre-Med Track, Dual Degrees, and a Master in Public Health.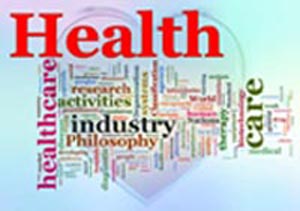 The undergraduate BS degree in the Public Health and Development Sciences Program (PD) explores the dynamic interrelationship between human nature, society, environment, and health. Courses investigate the impact of development on the environment, and the complementary ways in which social and environmental conditions affect the health and welfare of society. Students learn how to assess public health needs, to respond to existing health and environmental challenges, and to prevent new ones arising. The Program encourages students to be proactive citizens, through service to their communities and volunteerism.
Health Promotion (HP) is an essential field within Public Health which emphasizes the importance of education, advocacy and prevention for people to achieve healthier lifestyles. Students develop skills and competencies to become effective team participants and leaders in the planning, implementation and evaluation of public health promotion programs, as for example the campaigns to reduce road accidents or to encourage healthier eating habits. Academic courses and applied community courses cover health topics such as Humanitarian Aid and Emergency Response, Human Rights in Health, Issues in Community Health, Family Health, Healthcare Management, Occupational Health and Safety, among others.
undergraduate BS degrees consist of between 94-103 credits which can the Health Promotion BS degree consists of 103 credits; either can be completed in a minimum of three academic years depending on circumstances. These can also be taken jointly, and/or with a Pre-Medical track. The Master in Public Health (MPH) consists of 42 credits which can be completed in a minimum of 2 academic years.
The PD and HP Programs offer:
• Flexibility and choice in degree options in order to develop a broad base of expertise in health sciences and public health.
• A two-month internship giving hands-on work experience
• Multidisciplinary practitioners who introduce real life experiences to class.
• A supportive learning environment, with one-on-one mentoring with professors, small-size classes, hands-on community experience and opportunities to develop civic responsibilities, and trainings in leadership and teamwork skills.
• 30% scholarship upon acceptance and up to an additional 20% financial aid.
We welcome your visits in person. Contact us @ 01 562 108 or @06 931 952, ext. 5209