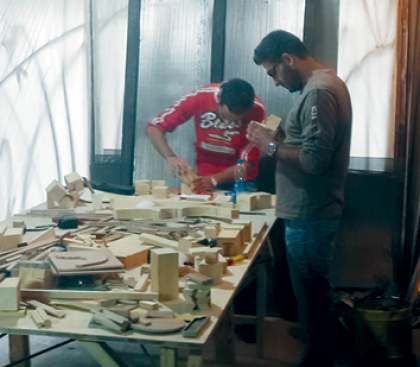 Who Should Study Industrial Design at CITY?
•
Do you enjoy using a properly designed mug or toothbrush, or sitting in a special chair that fits your body, or do you avoid the use of sunglasses or a pen that you feel is clumsy or impractical?
•
Are you inquisitive about how your watch works and critical about its style and mode of operation?
•
Do you fill areas of your school notebook with scribbles, patterns and small sketches of imaginary objects?
If you appreciate "good" design of items and objects of everyday use, or if you are critical of their design or mode of operation, and if you have the gift or aptitude for imagination and creative idea generation, then you might be interested in majoring in Industrial Design at CITY.
What is the Role of an Industrial Designer?
Industrial design studies function and form—and the connection between product, user, and environment. Generally, industrial design professionals work in small scale design, rather than overall design of complex systems such as buildings or ships. Industrial designers don't usually design motors, electrical circuits, or gearing that make machines move, but they may affect technical aspects. The industrial designer has several duties:
•
Is involved in the research and design of the whole range of consumer products used by people; products as diverse as telephones and cranes, pencil sharpeners and exhibition systems, toothbrushes and motorcars.
•
Consults with clients to determine requirements for designs.
•
Initially concentrates on establishing the concept of a

marketable, producible, useable and socially responsible

product.
•
Sketches out ideas
or create renderings, which are images on paper that provide a better visual of design ideas
•
Uses computer software to develop virtual models of different designs
•
Subsequently details the human factors (ergonomics), appearance (style) and mode of operation.
•
Creates real physical prototypes
of their designs
•
Examines materials and manufacturing requirements to determine production costs
•
Evaluates product safety, appearance, and function to determine if a design is practical.
•
Works as part of a team
involving engineering, production and marketing.
•
Frequently becomes involved in the corporate image of companies and their products as well as the graphics of the product's packaging and the associated marketing systems.
•
Presents designs and demonstrates prototypes to clients
for approval.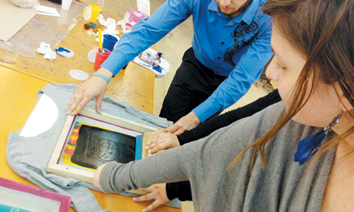 How is Industrial Design Related to other Design Fields?
Consequently, industrial design overlaps with a number of other design disciplines and concerns including:
•
spatial design (architecture, interior and furniture design),
•
computer aided design
, digital and parametric modeling,
•
business marketing and so on.
Therefore, what is a better place to study industrial design than the Faculty of Architecture and Design at

CITY

which offers all the above fields of study as majors of specialization?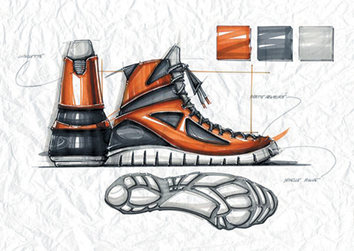 At the Faculty of Architecture and Design at

CITY

, the Bachelor of Fine Arts (BFA) in Industrial Design degree is an innovative three year full-time undergraduate program of study that includes a two months' practical experience. A total of 103 credits is required.
•
A comprehensive skills and design base is acquired in the common year of Art and Design
Foundation
together with students of Architecture, Interior Design, Graphic Design, Furniture Design, Photography ...
•
A thorough understanding of design principles and practice is gained through design studios and project work.
•
In workshops and labs, students use 2d computer-aided design (CAD) software to sketch ideas, because computers make it easy to make changes and show alternatives. 3d CAD software also help students transform their two-dimensional
designs into models with the help of 3d printers.
•
The program places emphasis on social and environmental issues, as well as the professional and ethical responsibilities of the designer.
•
The program addresses requirements relating to the markets and marketability, manufacturing technology and engineering.
•
Elective courses
form an important part of the program and allow students to experience studying in a range of disciplines across the university.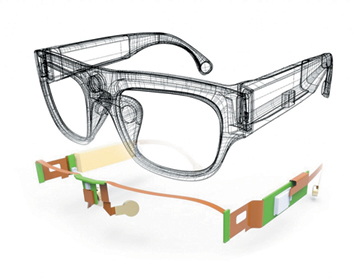 Who can apply for a BFA Degree in Industrial Design at

CITY

?
•
Students who hold the Lebanese Baccalaureate with all its sections (SG, SV, SE and LH) can seek admission to first year.
•
Holders of the technical baccalaureate (BT) with appropriate majors are eligible for admission.
•
Students who demonstrate an acceptable level of proficiency in English or sit for the English Placement Test.
•
Students who sit for the FAD faculty aptitude test.
Further Study after the BFA degree in Industrial Design
•
It is possible to take a Master's degree in industrial or product design.
•
Specialist courses, such as product design innovation and development, are also available.
•
Another option is to complete postgraduate study to specialize in a connected area, such as interior, graphic or exhibition design.
•
You could also choose to study for a business-re-lated qualification like an MBA (Masters of Business Administration) or an MSc in project management.
Employment in Industrial Design
Employment can be found in both the private and public sectors:
•
Private sector work could include a range of manufactured products for the domestic and industrial market.
•
Public sector work could include designing interactive facilities, such as public information
points
and equipment used by services such as the police, fire and ambulance.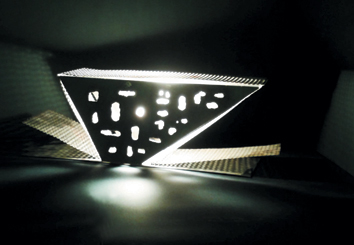 •
industrial and domestic product manufacturers;
•
point-of-sale designers;
•
self-employment, or employment within a design-based consultancy.
Some industrial designers focus on a particular product category. For example, some design medical equipment, or work on consumer electronics products, such as computers and smart phones. Other designers develop ideas for other products such as new bicycles, furniture, housewares, and snowboards. Self-employed designers have more flexibility in the product categories they work on. Designers who work for manufacturers help create the look and feel of a brand through their designs.
Dean of Faculty of Architecture and Design at CITY
For more information, contact Basima Hobbalah (Registrar) at 06 426800 ext. 224, or Diala Al-Ali (Faculty of Architecture and Design) ext. 230.