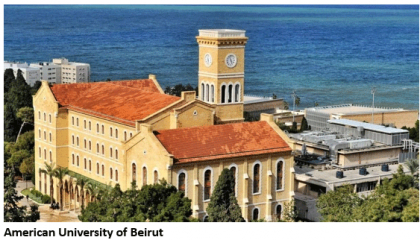 Times Higher Education (THE) has released its list for THE World University Rankings 2023, including a record of 1,799 universities from 104 countries, making it the largest in the ranking's 19th edition.
The Times Higher Education World University Rankings provide an extensive overview of a university's quality through an analysis of 15.5 million research publications, 121 million citations, and 40,000 responses to an annual academic survey.
The data and points cover a university's teaching, international outlook, and industry links. The Institutions are then measured across 13 separate performance metrics, including the most comprehensive picture of excellence among world-class universities.
Lebanon was present in the ranking with 5 Lebanese universities.
The ranking came as follow:
American University of Beirut (AUB)
ranked first in Lebanon, with an overall score of 45.0–46.9 and a world ranking of 351–400.
Additionally, the American University of Beirut (AUB) has outperformed other universities in Lebanon in terms of citations and financial income.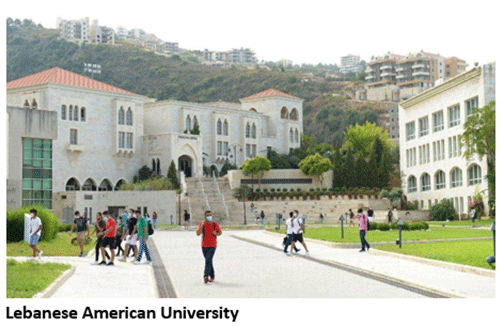 Lebanese American University (LAU)
LAU has scored significant progress in the Times Higher Education (THE) World University Rankings 2023 placing in the 501-600 bracket worldwide and no. 2 in Lebanon.
Beirut Arab University (BAU)
ranked third in Lebanon, scoring 34.0-39.2 (overall) and 601-800 in the world ranking.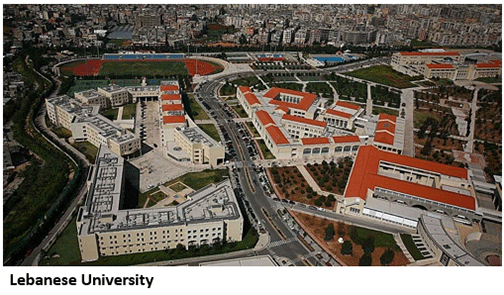 Lebanese University (LU)
scored 24.4-29.7 (overall) and 1,001-1,200 in the world ranking, making it *4th in Lebanon.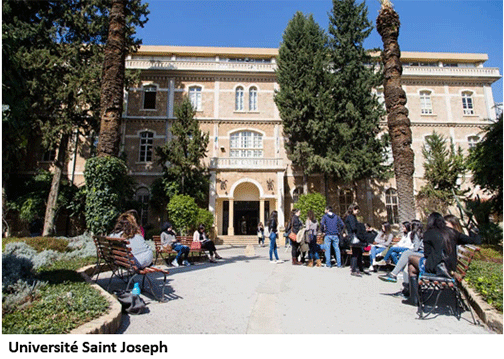 Université Saint-Joseph de Beyrouth (USJ)
Ranking fifth in Lebanon, the USJ scored an overall result of 18.4–24.3 and 1,201–1,500 in the world ranking.