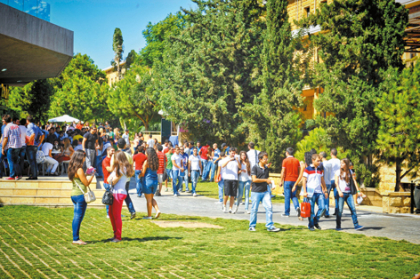 The Doctor of Medicine M.D.
(General Medicine) is a 230 credits program spread over 7 years of studies and divided as follows:
•

BS in Health Fundamental Sciences (110 credits – 3

years)
•
Doctor of Medicine M.D (120 credits – 4 years)
After graduating, the candidate may apply for the Diploma of Specialized Studies.
To be eligible to sit for the Medicine Entrance Exam, candidates must have a university level in French and English languages.
Below are the recommended minimum scores for language proficiency tests as defined by USEK.
•

Diplôme d'études en langue française (DELF)

level B2
•
Test de Connaissance du Français (TCF) level B2
•
Redesigned SAT I Evidence-Based Reading and Writing
≥
550 / 800
•
Pre-March-2016 SAT I Reasoning Test (Writing section)
≥
360 / 800
•
Internet Based TOEFL iBT
≥
80 / 120
•
Computer Based TOEFEL CBT
≥
213 / 300
•
USEK English language proficiency test
≥
70/100
•
USEK French language proficiency test
≥
70/100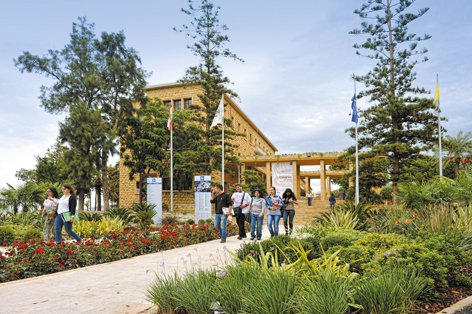 Kindly note that the application to USEK languages proficiency tests and/or the Medicine Entrance Exam, must be submitted at least 5 working days prior to the exam date.
USEK languages proficiency tests will take place on: 25 February 2017, April 1st 2017, 10 June 2017 and July 1st 2017.
The Medicine Entrance Exam includes Math, Physics, Biology, Chemistry and General Knowledge and will be held on the July 12, 2017.
Applicant to USEK should complete an Admission Form filled online or at the Orientation Office along with presenting the following documents:
•

A photocopy of the national identity card

(a photocopy of the passport for foreign applicants);
•
Two recent passport-size photos;
•

A photocopy of the grades transcript of the last

three high-school classes certified by the school (the first two trimesters for Gr12 classes in case the admission file is submitted before the end of the ongoing academic year);
•

The certificate of the Lebanese Baccalaureate or

an equivalent degree, certified by the Lebanese Ministry of Education and Higher Education.
Interested candidates in the Medicine Program have the opportunity to visit "Notre Dame de Secours" University Hospital on February 4th, 2017, where they can witness doctors' daily activities and meet with Medicine students.
To join us for this orientation visit, kindly call 09/600050.